How to Download Apps Safely
It was not until the recent news that the issue of data breaching getting more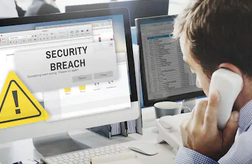 prominent attention. Still, not many people have questioned the safety of the application they want to download. This minimum awareness is not right because Apps can contain malware that can harm your phone. It can destroy the protection of your privacy and steal your bank account money. Although most applications are safe to buy, all are lurking to invade your device and take your information. Therefore, everyone must learn to judge whether or not the software apps are secure to download, so you can learn how to reduce this risk. Try to investigate the safety information related before installing new apps by following some to-do checklists below.
Identify th

e Source
The fastest route to find safe apps is to download from a well-known marketplace, such as the Playstore, Apple App Store, GetApps Store, or the Panda Helper AppStore. They provide more apps that people can download it laterally or via a USB connection. Since it is easy to get the apps here, people do not bother to check the source of the apps, even though the marketplace has provided a different cluster of each app, including those built by third-party and one-party. The significance of third party apps lies in the extension of the connection between you and the phone developer. It means that more parties could control your data. So, ensure to spend more time on finding information about the source of the apps than getting your data robbed. 
Does it mean, it would be better to download outside the Apps Store? No, that is not right. Apps Stores offer a high level of security for the customer. Although not all apps are secure, the possibility of problems occurred is less. There are more disadvantages when downloading apps outside the marketplace. Their credibility, quality, security, and other aspects are unknown. If it is good, they should be in the marketplace in the first place.
Know the Supplier or Developer
Check with the developers before installing an application. Both the apps and the seller are one, so evaluate what they could offer to a customer. Apps stores can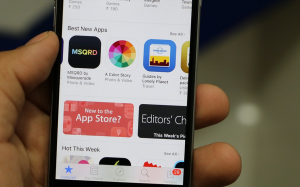 connect the customer to the vendor's website. As for the Google Play store, you can find it at the bottom of this application's page. If the link does not work, then look through the search engine. Investigate the existence of its professional website, privacy policy, collected and used information, information on the availability of advertisers, policy on disclosure of personal information, clear security policy, and contact information to know more about them.
Scan the Permission Request
Permissions provide access to your phone but scan the request first. Is it necessary to run the apps? Keep asking yourself if the apps need such permission before accepting authorization. If it is not, then the apps might have exceeded its online access rights more than its program's functionality. Leave and do not download it.
Evaluate Rating and Number
Apps are likely safe once the number of downloads has reached more than 10 million times. The more people use the apps, the more likely your provider is trustworthy. However, it does not necessarily mean that fewer apps are bad. The same goes for ratings. Both are user screening that we could use to assess an app. However, it would be best if you spent some time checking its permissions and investigating the supplier. 
Read the Comments
Reading the reviews is great, but do not make a decision based on reviews. Look for more real recommendation comments that cover appreciation and some complaints. These kinds of testimonials qualities could give you a picture of how great the apps are.
As apps have become a part of our daily life, it is time to figure out how to determine the standard safety strategies to download apps. Not only people need to understand how to track the apps, but they must also educate their close surrounding circle to do the same. This knowledge is essential to protect you as a user of today's fascinating technology in a phone.